Celebrating Hindi Divas (हिंदी दिवस) on 14th Sept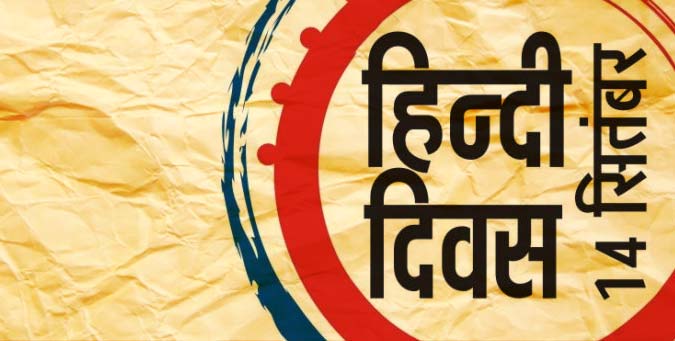 आप सभी को हिंदी दिवस की हार्दिक शुभकामनाएँ
Hindi Divas (हिंदी दिवस) is an annual literary-day celebrated on 14 September in Hindi speaking regions of India and other countries with Hindi speaking population.
Significance: It seeks to propagate Hindi language and its cultural heritage and values. It also seeks to promote the Matra Bhasha i.e. mother tongue of India and show its importance as a language in the country and the world at large.
Hindi Divas is observed to mark adaptation of Hindi written in Devanagari script as the official language of India by the Constituent Assembly of India on 14 September 1949. The decision of using Hindi as the official language was ratified by the Constitution of India which came into effect on 26 January 1950. Under the Article 343 of the Indian Constitution, Hindi written in Devanagri script was adopted as the official language. But presently, there are 2 official languages: Hindi and English.
The Hindi language origins are from the Indo-Aryan branch of the Indo-European language family. It is spoken in many countries of the world, mostly in India and Mauritius, Pakistan, Surinam, Trinidad and some other countries. It is the language spoken as a mother tongue by around 258 million people and known as the 4th largest language of the world.
Activities on Hindi Divas: Hindi Divas is celebrated in the schools, colleges, offices, organizations and other enterprises as a Hindi Divas with the unique programs and competitions organized related to Hindi poems, story recitations, vocabulary quizzes and etc.