How to Toast Nuts: 3 Ways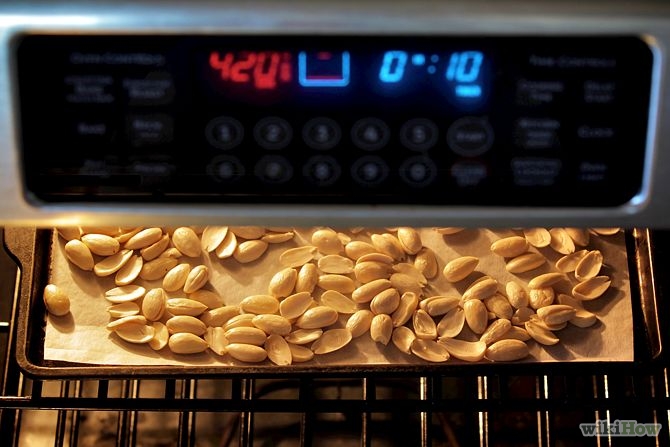 Here are three ways to toast nuts. Here's how:
Microwave toasting
Spread nuts evenly in a flat microwavable dish.
Cook on high power for 3 to 4 minutes for 1/2 cup of nuts or 4 to 5 minutes for 1 cup.
Stir three times during cooking.
Oven Toasting
For oven toasting, preheat to 375 degrees F.
In a low sided pan, evenly spread nuts.
Bake, stirring occasionally, for 5 to 10 minutes or until lightly browned.
Stove top Toasting
For stove top toasting, melt butter in frying pan.
Cook over low heat.
Stir constantly while browning nuts.
Tips:
Microwaved nuts will continue to darken after being removed from the oven.
Oven toasted nuts are done when you can smell them.
All nuts should be cooled on paper towels.