Kathi Kebabs recipe by Shabana Akbany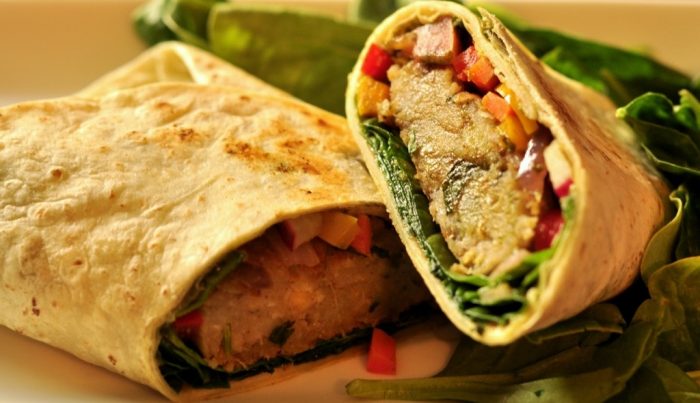 Kathi Kebabs by Shabana Akbany. Kebab's made with small lamb/chicken pieces cooked till tender
Ingredients:
1/2 kg mutton / chicken (cut into very small pieces)
1 tsp each ginger / garlic crushed fine
1/2 cup spring onion –chopped fine
1/2 cup coriander and mint leaves, chopped
  1 1/2 cup hot water
2–3 green chilies chopped fine
1/4 tsp chat masala
3/4-cup maida
1/4-cup wheat flour
2 tbsp oil
1 egg
Salt to taste
Method :
Pressure-cook the mutton / chicken. 1 whistle and simmer for 10 minutes, with hot water, ginger / garlic, salt and oil.
Remove and keep aside once it's done. When it's cool, add spring onions, coriander leaves, mint leaves and green chilies. Sprinkle chaat masala.
Knead both the maida and wheat flour together with salt and make thin roti's and keep aside.
Make thin omelet's using 1 tbsp of egg and keep aside. For making the KATHI KEBAB, take 1 roti, place 1 omelet on it and spread the meat filling on top.
Roll up the roti, wet both side ends of the roti and seal them.
Using very little oil on a non-stick tawa, cook evenly till crisp and serve hot with chutney or ketchup.
TIP: FOR SPICY EATERS, YOU MAY MAKE YOUR MEAT MASALA WITH MORE SPICE OF YOUR TASTE, ADD THE SAME GREENS AND PREPARE THE SAME WAY.